Sacramento Spray Foam Insulation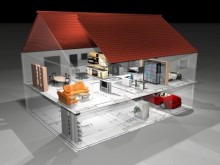 Are you needing a foam installer for a job at reasonable pricing. You may be needing a flash and batt or hybrid system. JHMorrow can help you compete in the foam insulation market. Read more…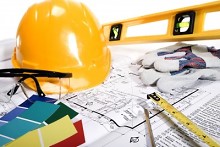 Are you needing a high R-value in walls or attic area. Spray foam insulation installed in a unvented attic will meet local codes. JHMorrow works well with other insulation contractors and subs. Read more…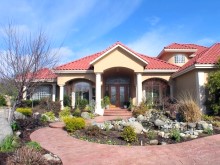 Would you like to have foam insulation installed in your new or remodel home? JH Morrow can add spray foam insulation and save you money over the long term.  Read more…
JHMorrow specializing in spray foam insulation.
JHMorrow is a local contractor with experience in various fields and phases of construction. With our comprehensive knowledge combined with extensive experience on various types of projects, JHMorrow is well suited to serve your needs. We are committed to meeting project schedules and are proud of our record of completing projects on time.
All of Our Work Is Guaranteed!
We have the experience. We have the know-how. We provide the best craftsmanship possible on every job we do. If these are important to you, please call JHMorrow today!  (916) 685-6374
The Difference is in the Details
Excellent services and fair pricing
Great employees – honest, clean, knowledgeable and friendly
Quality, timeliness and efficiency
Professionalism and respect for our clients
JHMorrow prides itself on serving our customers from the planning and design stages though completion. We provide quality work at competitive prices.  The owner/operator, Jason Morrow, brings over 16 years of experience in residential and commercial construction, SPF insulation. We strive for excellence and pride ourselves on our workmanship. We are committed to getting your project done in a timely manner. At JHMorrow we are committed to customer satisfaction. We employ some of the best skilled and courteous workers.
Your satisfaction is guaranteed at JHMorrow!
Contact us today for more information! Hours of Operation: Monday–Friday, 8 a.m.– 5 p.m. Contractors License Information: For your protection, you should always check the status of any contractor that you are considering hiring. They should be bonded and insured and carry worker's compensation insurance. Check us out at the Contractors State License Board. Our contractor's license number is 813994. California Contractor's State License Board License status check: www.cslb.ca.gov. With our professional, experienced workmanship and affordable prices, you can't go wrong with JHMorrow.
Our Service Area Includes:
Alameda County Amador County Butte County Calaveras County Colusa County Contra Costa County El Dorado County Lake County Marin County
Mendocino County Monterey County Napa County Nevada County Placer County Sacramento County San Benito County San Joaquin County San Mateo County
Santa Cruz County Shasta County Solano County Sonoma County Stanislaus County Sutter County Tehema County Yolo County